For more than 50 years McDonald's has been a mainstay brand around the world. According to the corporate website, McDonald's has restaurants in more than 100 countries, that serve over 69 million people every day of the year.
With such a strong standing, and a seemingly unstoppable presence, the recent ruling that stripped McDonald's of its Big Mac EU trade mark is surprising. In what has been called a 'David and Goliath' struggle between McDonald's and smaller Irish fast food chain, Supermac's, the smaller company is coming out on top.
Why did McDonald's lose its Big Mac EU trade mark?
When Supermac's announced it was planning to expand throughout the EU in 2015, McDonald's began pushing back. And when the smaller company decided to fight them, it was generally assumed that Supermac's would lose.
Supermac's may have no presence in the UK, but it's a household name I Ireland. Founded in 1978 by Pat and Una McDonagh, it was named after Pat McDonagh's nickname, 'Supermac', when he played Gaelic football at college. It now boasts more than 110 franchises all over Ireland.
Supermac's has been fighting over trade marks with McDonald's since 2015, when the US giant objected to the Irish company registering a number of trade marks and its name. McDonald's argued that Supermac's name is too similar to their trade marked name, and that consumers might become confused.
Supermac's fight back
Supermac's responded to the claims from McDonald's by pointing out that they have been trading in Ireland for more than 30 years. McDonald's have also had a strong presence in Ireland and there has been no discernible consumer confusion.
Initially, McDonald's was awarded a partial victory by the EU's Office for Harmonisation in the Internal Market (OHIM), which ruled that Supermac's could continue to use its own name throughout the EU. But it rejected the Irish chain's trade mark applications for specific menu items, saying that "consumers might be confused as to whether Supermac's is a new version of McDonald's."
Latest decision revokes McDonald's EU trade marks
Earlier in January 2019, the EUIPO (European Union Intellectual Property Office), decided to award a bigger victory to Supermac's. Its judgement ruled that EU trade marks owned by McDonald's will be revoked, with immediate effect. This leaves the way clear for Supermac's to expand throughout the UK and the EU.
This landmark decision came following the EUIPO ruling that McDonald's had failed during the argument to prove "genuine use" of the Big Mac trade mark as a menu or restaurant item.
Pat McDonagh responds: "Never mind David versus Goliath, this unique landmark decision is akin to the Connacht team winning against the All Blacks. This is the end of the McBully. Just because McDonald's has deep pockets and we are relatively small in context, doesn't mean we weren't going to fight our corner."
How it happened
Supermac's asked the EUIP to cancel McDonald's trade mark for 'Mc' and 'Big Mac' in April 2017. The Irish company also said that McDonald's was "trade mark bullying", but registering for protection for names, without actually using them. This effectively stops competition in its tracks.
The legal representatives from McDonald's showed the court signed affidavits from executives and examples of ads and packaging to show demonstrate it serves Big Macs across the EU. They argued that this means they should retain the EU trade mark for the product.
The EUIPO ruled that this information is "insufficient". As trade marks can also be registered nationally, as well as separately with the EU, McDonald's retains some of its protections. They also have the right to appeal, which they are likely to take forward.
Supermac's has big plans
Supermac's is already planning its next steps. Mr McDonagh says: "This now opens the door for the decision to be made by the European trade mark office to allow us to use our SuperMac as a burger across Europe."
The decision is significant, as it is a clear warning that multinationals should no longer feel able to file trade marks with the sole purpose of stopping their competition using them. 
We're very likely to see McDonald's exercising its right to appeal, and it will be fascinating to follow the case and see how it ends up.
About Dawn Ellmore Employment
Dawn Ellmore Employment was incorporated in 1995 and is a market leader in intellectual property and legal recruitment.
Summary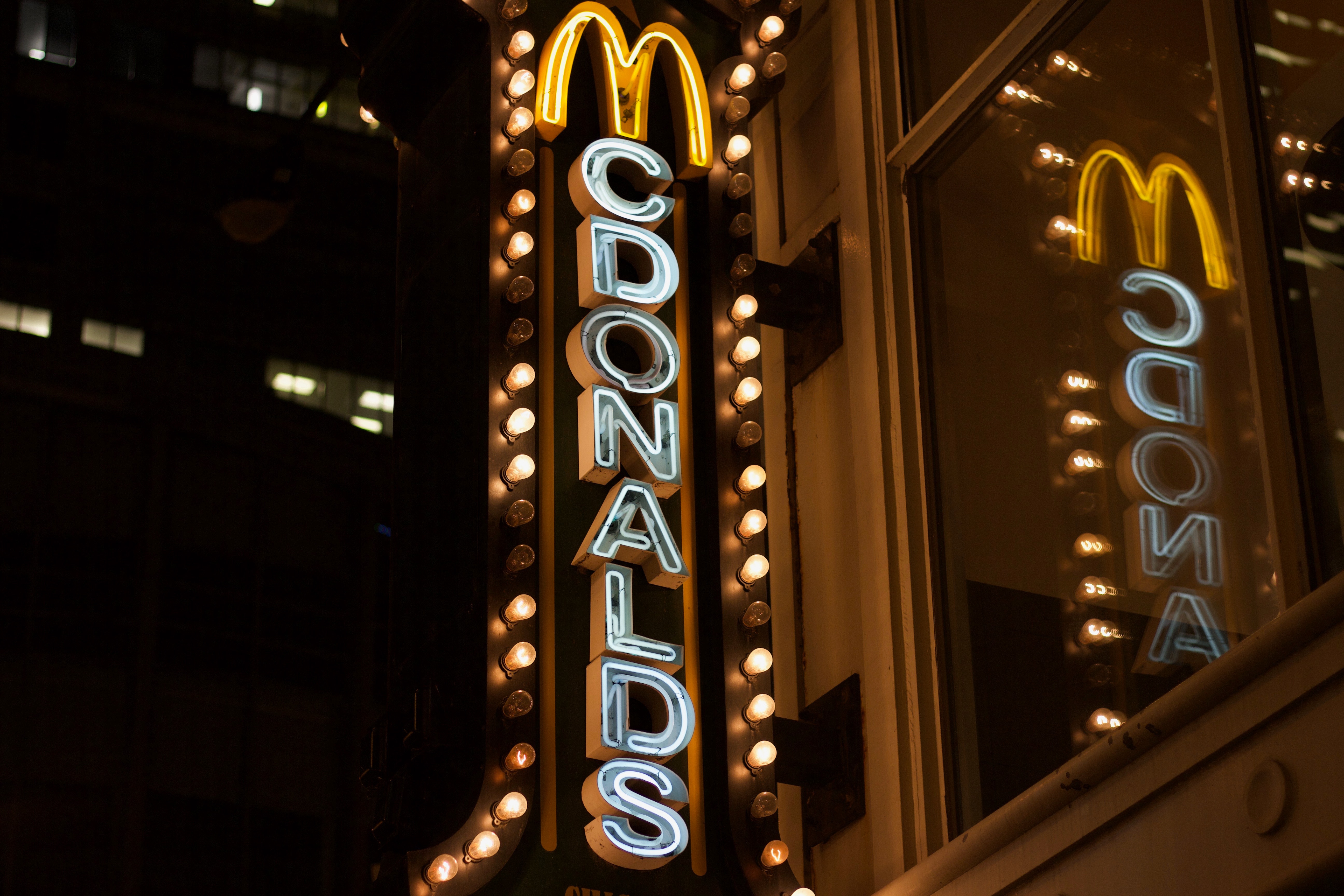 Article Name
Shock defeat for McDonald's as it's stripped of its 'Big Mac' EU trade mark
Description
For more than 50 years McDonald's has been a mainstay brand around the world. According to the corporate website, McDonald's has restaurants in more than 100 countries, that serve over 69 million people every day of the year.
Author
Publisher Name
Publisher Logo