There are many reasons why Intellectual Property (IP) law is such an appealing career choice. Intellectual Property offers great job variety – from brand protection and copyright battles to patent and trade mark filing and litigation. There's also an interesting mix of clients and a good work/life balance, compared to other sectors of law.
"IP law is quite an enviable career path, because it's a complex area of law that is ALSO really fascinating," says Dawn Ellmore, who has more than three decade's experience within IP and heads up Dawn Ellmore Employment, a specialist patent, trade mark and legal recruitment consultancy. Here Dawn Ellmore lists the top 10 job categories in the IP market, and highlights some opportunities that are available right now.
Top job opportunities available now
IP private practices have client portfolios that include very IP intensive businesses – for example, companies operating in the pharmaceutical, communications and consumer electronics sectors rely heavily on patented tech. Similarly, the fast-moving nature of the consumer sector means that companies are constantly applying for, acquiring and fighting over trade marks and copyright.
Patent and trade mark attorney jobs
Openings are available for patent and trade mark attorneys, at both part- and fully-qualified levels, in several reputable firms. From an ongoing contract position as a Trade Mark Attorney in London to a specialist Electronic Patent Attorney on a work-from-home basis, there is a breadth of different types of position both in London and across the UK.
https://www.dawnellmore.co.uk/patentandtrademarkattorneyjobs/
Patent and trade mark support roles
The patent and trade mark legal sector isn't solely about attorneys and solicitors. There are lots of high-profile support roles, ranging from a Patent Records Team Leader at a salary of around £55,000, to a Temporary Patent Secretary needed for an urgent assignment.
The Patent Records Team Leader position is suitable for a CIPA qualified and highly experienced candidate. An ideal applicant will have excellent communication skills, high attention to detail and lots of experience dealing with patent renewals and records, team supervision, preparation of applications, filing applications, and more.
And while these positions are available in London, there are plenty of support vacancies in cities like Birmingham, Cambridge and Oxford too – such as a Senior Trade Mark Administrator for a successful Birmingham-based IP law firm.
https://www.dawnellmore.co.uk/patentandtrademarksupportjobs/
IP solicitor jobs
One of the most exciting jobs available right now is with a London law firm, which is looking for a talented Soft IP Solicitor. Applicants must have three to five years' post qualification experience (PQE) and be ready to work on high profile clients.
Another great job on offer is that of a Trade Mark Solicitor – paying up to £85,000 for a candidate with five year's PQE.
In-house roles in the commercial IP sector often have a broader spectrum, while niche roles such as those specialising in contentious IP matters are readily available too.
https://www.dawnellmore.co.uk/ipsolicitorjobs/
IP manager career opportunities
Patent and IP Managers are specialist project managers with vast amounts of technical experience in their sector, as well as a thorough understanding of IP issues. This IP Manager role in engineering needs someone with experience in IP and engineering, as well as the ability to manage the legalities and contractual issues in the sector.
https://www.dawnellmore.co.uk/IPmanagerjobs/
IP analyst/searcher jobs
Patent Searchers and Analysts require a technical degree and an understanding across a broad scientific and engineering spectrum, as well as good time management and attention to detail skills. This particular Patent Searcher job requires a degree in engineering and/or physics, and a working knowledge of the IP industry.
https://www.dawnellmore.co.uk/IPanalystandIPsearcherjobs/
Graduate careers in IP
From Trainee Legal Administrator roles to Trainee Patent Attorney positions, IP law offers a fascinating range of opportunities for graduates. A physics or electronic engineering graduate, with either an undergraduate or PhD level degree, is being sought for this Trainee Patent Attorney position in Southampton. It's offering first-class training to ensure qualification as a Patent Attorney.
Recent law graduates can also move into this sector, securing positions such as this IP Litigation Assistant role with a leading firm in London. The perfect opportunity for a law graduate to get started in IP law, opportunities like this offer structured training and the chance to gain experience in this niche area of law.
https://www.dawnellmore.co.uk/ipgraduatejobs
Business support roles
Within the business support sector there is a wide variety of roles, such as these current positions for a Legal Administration Assistant, a Trainee Legal Administrator, an Office Administrator, a Junior Billing Assistant, as well as entry level Legal Secretary roles.
https://www.dawnellmore.co.uk/businesssupportjobs/
Accounts positions
From a Finance Assistant role in Bristol to a Junior Billing Assistant job opportunity in London, there are various accounting positions available working within IP law. Depending on the level, some require AAT qualifications, while others are ideal for first and second jobs.
https://www.dawnellmore.co.uk/accountingjobs/
IT jobs
As with any professional sector, there are always roles for experienced, qualified, knowledgeable IT staff. IT Support Analyst roles are available right now, with fantastic opportunities for someone looking to take their IT career into an always interesting sector.
https://www.dawnellmore.co.uk/itjobs/
Temporary positions – at all levels
Lots of employers need temporary workers with IP experience for short-term roles, such as this assignment for a patent secretary in London. For this role, at least two years' experience in patent law is needed, as well as demonstrable secretarial skills and a proactive approach.
Other short-term and contractual roles include Digital Marketing Coordinator with at least three years' experience, an IP Records Clerk in Birmingham with patent and trade mark experience, and Brand Protection Solicitor for an in-house six month contract.
The patent and trade mark sector changes quickly, and there are number of niche roles on the market, whether in-house or for a specialist IP practice. Contact us to find out how we can help you!
https://www.dawnellmore.co.uk/tempandcontractjobs/
About Dawn Ellmore Employment
Dawn Ellmore Employment is a market leader in intellectual property and legal recruitment.
Image credit: Business vector created by freepik
Summary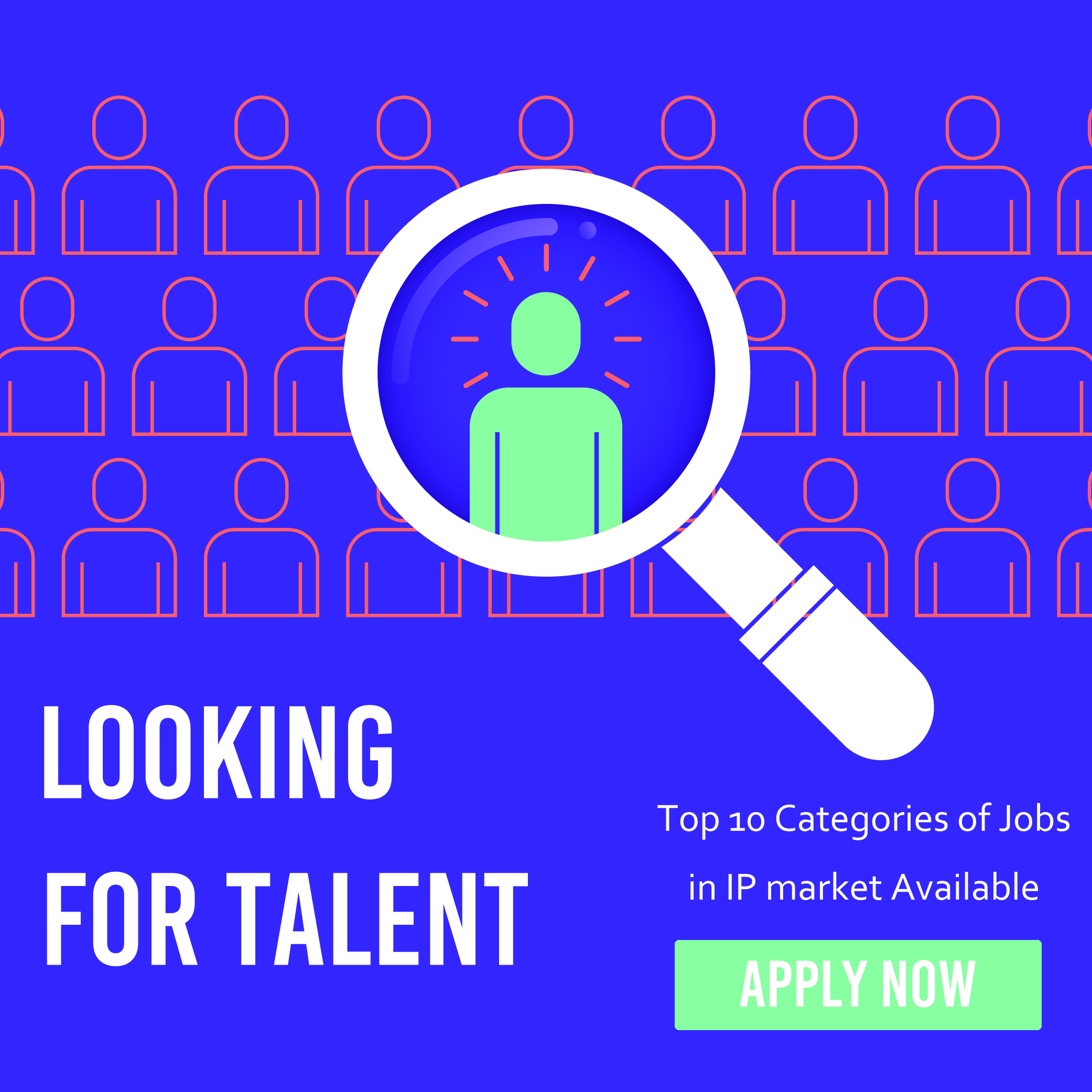 Article Name
The top 10 categories of jobs available in Intellectual Property – including current opportunities with Dawn Ellmore Employment
Description
Dawn Ellmore on the top 10 IP categories IP jobs available right now, including trade mark and patent attorney positions.
Author
Publisher Name
Publisher Logo