Kim Kardashian and Kanye West are one of the most well-known celebrity couples in the world. Which means they have plenty of business opportunities at their fingertips, and they like to keep it in the family.
Having just welcomed their fourth child via surrogate, the Kardashian-Wests wasted no time in securing a trade mark for the baby's name. In the future, anyone wanting to make money from the name 'Psalm West' will have to get permission from Kim and Kanye first. They've trade marked the names of all of their children, and according to TMZ, 'Psalm West' is now registered under Kim's company name.
Celebrity trade mark applications
The Kardashian-Wests are by no means the only celebrity busy trying to register trade marks from names to phrases. Many attempt to trade mark their own catchphrases to try and remain in control of any merchandise.
Here are some celebrity trade mark attempts you may not know about:
Paris Hilton and 'that's hot!'
In the 2000s, one of the biggest reality TV shows was called The Simple Life. It starred Paris Hilton and Nicole Richie and spawned the catchphrase: "That's hot!". Although both used it in the show, Paris decided to try and trade mark it in 2006. She was partially successful and managed to retain some control over it on clothing and alcohol products.
50 Cent and '50 Cent'
Curtis Jackson raps under the name 50 Cent, and is serious about protecting it. He applied to trade mark '50 Cent' to cover everything from "shirts and pants to pre-recorded phonograph records". He's quite happy to sue anyone who infringes it too. In 2008, he sued fast food giant Taco Bell for advertising its 79, 89 and 99c menus on the basis that they were "infringing on his name".
Michael Buffer and "let's get ready to rumble!"
In the 1980s and 90s boxing commentator Michael Buffer coined the phrase: "Let's get ready to rumble!". It became linked with him by the media and audiences so strongly that he registered the trade mark in 1992. Since then, he has made more than $400 million selling the rights to other celebrities, video game makers and films.
Jay-Z, Beyonce and 'Blue Ivy Carter'
Another couple, JAY-Z and Beyonce have their fair share of trade marks. One of which is their first daughter's name – Blue Ivy Carter. They filed for the trade mark just days after she was born under Beyonce's business, BKG.
Taylor Swift and phrases from her 1989 album
When you're as big as Taylor Swift, anything you say can be used for merchandising. To stop other people making money from her words, Swift filed for trade marks for various phrases from her 2015 album, 1989. These include "this sick beat", "cause we never go out of style" and "party like it's 1989". By doing so, she successfully stopped people using them on any merchandise, ranging from clothing to horse equipment.
Kyle Jenner and 'Kylie'
Kylie Jenner is the youngest self-made billionaire, but Kylie Minogue has been around for much longer. Which is why Minogue took the younger star to court over her attempt to trade mark the name 'Kylie'. Although Jenner lost, she still uses 'Kylie' as the brand name for her popular makeup range.
Victoria Beckham and her children's names
Perhaps inspired by Beyonce, former Spice Girl Victoria Beckham registered all four of her children's names as trade marks. The application was filed in 2016 both in the UK and across Europe to protect the name 'Harper Beckham', as well Brooklyn, Romeo and Cruz. This allows the Beckhams to monetise the names, and stop anyone else using them.
Donald Trump and 'You're fired!'
When Donald Trump was best known as the host of the US version of The Apprentice, he tried to trade mark the phrase: "You're fired!". Unfortunately for the future President, the USPTO refused to grant the trade mark because it was too similar to "You're hired", which was already granted to a board game.
About Dawn Ellmore Employment

Dawn Ellmore Employment was incorporated in 1995 and is a market leader in intellectual property and legal recruitment.
Image credit: magicinfoto
Summary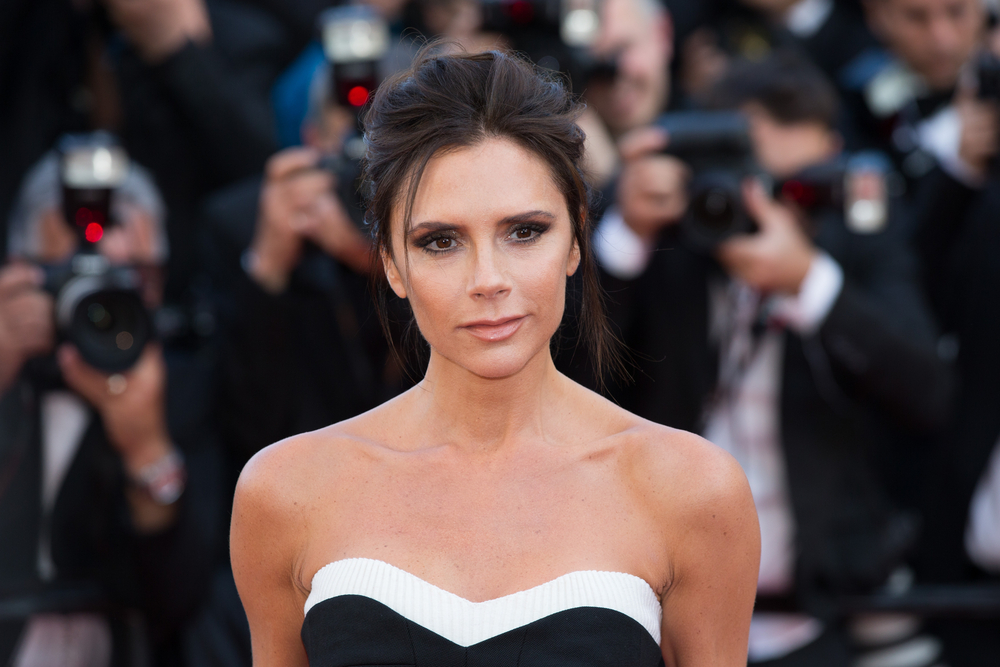 Article Name
Fascinating celebrity trade marks and their attempts
Description
Dawn Ellmore Employment look at some of the high-profile celebrity trade mark applications and registrations.
Author
Publisher Name
Publisher Logo