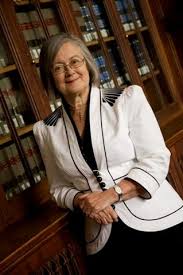 It was recently announced that Baroness Hale of Richmond (an English judge and the current Deputy President at the UK Supreme Court) will succeed Lord Neuberger of Abbotsbury as President of the UK Supreme Court. Lady Hale, who will be the first female president of the UK Supreme Court, will be officially sworn-in as President on 2 October 2017.
Lady Hale, a Cambridge graduate, taught law at Manchester University, qualified as a barrister & practiced at the Manchester Bar.  She became the first woman to be appointed to the Law Commission as well as the UK's first female Lord of Appeal in Ordinary.  Lady Hale sat in the Court of Appeal and as a High Court judge for five years. Most recently she has been Deputy President of the UK Supreme Court since June 2013.
The UK Supreme Court which was established in 2009 is the supreme court for all matters under English and Welsh law, Northern Ireland law and Scottish civil law.  It is the court of last resort and the highest appellate court in the UK.